Multi Account Manager (MAM) is designed for Money Managers
LCM Money Manager program allows professional Money Managers to trade on behalf of their clients. A Money Manager can easily execute block trades on all accounts with its single master account.
Conditions for a Money Manager
Money Manager should deposit at least $5,000 of its own money.
Money Manager's own MT4 account will be attached to its master account together with his clients accounts.
Money Manager must hold relevant license / authorisation as it may be required in the respective jurisdiction the person is operating in.
Money Manager must get signed LPOA (limited power of attorney) from investors with agreed Term & Conditions By Both the Parties.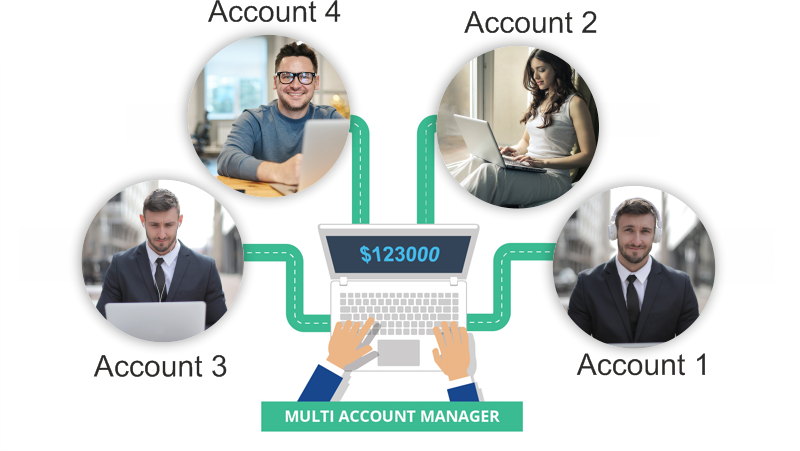 How it works
Money manager's trading activity is reflected in master account. Investor accounts, also known as slave accounts, receive proportionate share of trades as per distribution rules of free margin, balance or equity regardless of trade origin e.g., FIX, MT4 trading terminal, MT4 Multi-terminal etc. Investor deposits and withdrawals operations automatically reflect in master account.
Limitations
Investors account trading terms and conditions should match with that of the master account.
Investors accounts should be same base currency as master account.
Investors can withdraw funds only when there is no open position.
Investors cannot trade or manage open position.
Money Managers requiring additional information may write to us using partners@lcm-fx.com.
If you are interested in our Money Managers, please contact partners@lcm-fx.com.